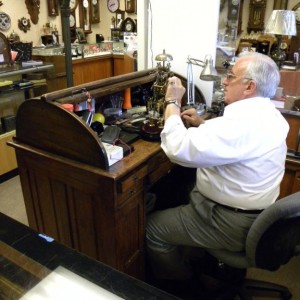 The Clockworks offers certified, insured valuations to the trade. Our values are based on current market involvement with brick and mortar companies that deal with those items on a daily basis. We certify our appraisals to withstand the scrutiny of industry experts with like experiences in similar markets.
Private appraisals for estate, insurance or curiosity are produced in a timely manner.
Call us today to discuss your appraisal of historic time pieces. Our internal experts can repair the vintage craftsmanship while preserving the value of your timepieces.
---
Valuation
The only true value is a sale between two parties that are not known to each other and accomplished without undue influence of any outside forces.